You can now purchase brand name hearing aids from Signia and Widex and have them delivered directly to your home. Your hearing aids will be prescribed and custom programmed to suit your unique hearing needs by a certified audiologist, based upon your hearing test results and a video consultation.
After your purchase, you will receive ongoing support, adjustments and reprogramming for the life of your hearing aids. Your satisfaction is guaranteed…if you are dissatisfied for any reason, simply return your order for a full refund.
Because of our reduced overhead we can also offer you the very best prices on new brand name hearing aids. In fact, our clients can save up to $4,000 on a pair of hearing aids. Continue reading or call or e-mail us now to schedule your consultation.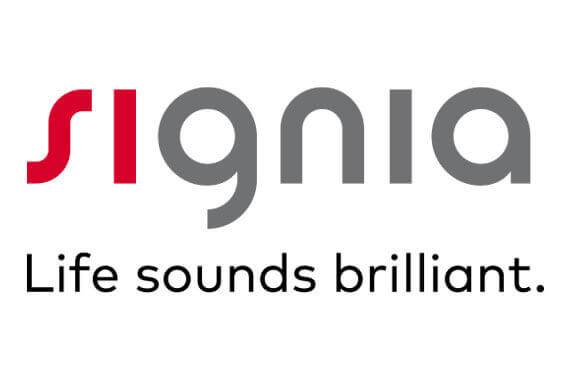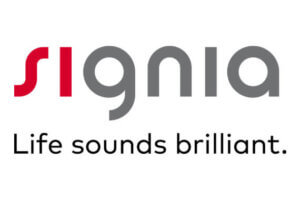 What is included
Brand new hearing aids featuring the latest technology from the most reputable hearing aid manufacturers
Free consultation, advice and support from a certified audiologist
60-day, risk free trial period. If you are not satisfied for any reason, you may return your purchase for full refund.
2 Year Manufacturer warranty and 2 Year Loss and Damage Waiver
Ongoing support, including unlimited adjustments and reprogramming for the life of your hearing aids
One year supply of free batteries (for hearing aids that are not rechargeable)
Satisfaction Guaranteed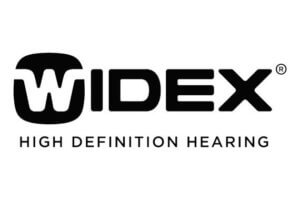 Step 1 - Request a consultation
Complete our Online Consultation Request.
Attach your Hearing Test Results (must be no more than 6 months old and performed by a registered Audiologist or Hearing Instrument Specialist).
How do I get a Hearing Test?
Our audiologist will review your file to determine if you are a candidate for our remote hearing aid purchase program. If so, we will contact you to schedule your no-cost, no-obligation consultation.
Contact a Customer Service Agent
Step 2 - Find the hearing aids that best suit your needs
You will meet via online video chat with our audiologist. Our audiologist will interview you to better understand your hearing needs. You will also have the opportunity to ask questions about your hearing as well as our products and services.
Based upon the consultation, our audiologist will provide you with recommendations for the hearing aids that will best suit your needs.
You will select your hearing aids from the products recommended by our audiologist.
We will send you an e-mail that will include a link that will allow you to confirm and pay for your order. Payment can be made by Visa, Mastercard, Debit or Paypal. If you are an Ontario resident with an OHIP card we will send you a form that will allow you to qualify for a government grant of $500 per hearing aid.
Step 3 - Enjoy better hearing with ongoing personal support from our audiologist
Within 7 days your hearing aids will be shipped directly to your home or office, custom programmed and prepared to suit your personal hearing needs. You will receive a call from our office on the day your order ships to schedule your hearing aid fitting appointment.
Our audiologist will meet with you via an online video chat to teach you how to wear and use your new hearing aids.
Step 4 - We are always here to support you
Three weeks after your fitting appointment you will meet with our audiologist for a follow up appointment. This is your chance to tell us about your experiences with your new hearing aids and to ask more questions. If necessary, we can adjust the programming of your hearing aids during this appointment.
We are always here to help. At any time during the life of your hearing aids, you may call or e-mail us for advice.  We will provide technical support, reprogramming or whatever help you need to get the most from your hearing aids.
Our Most Popular Hearing Aids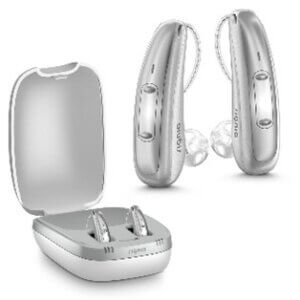 Signia's newest rechargeable, Receiver-In-Canal hearing aid provides the very best in sound quality, even in difficult environments with background noise. Bluetooth enabled connects seamlessly to your iPhone or Android smartphone.
A tiny Completely-In-Canal (CIC) device, Silk delivers big sound in a small package. The world's only ready-to-wear CIC, is provided with a variety of click domes to fit virtually any ear. User control via a smartphone app or an optional mini pocket sized remote control.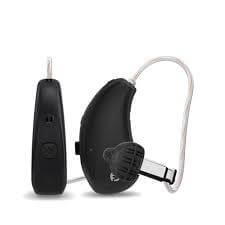 Widex is famous for delivering natural sound and Moment delivers on this promise. A rechargeable, Bluetooth enabled Receiver-In-Canal device connects with all your Bluetooth devices.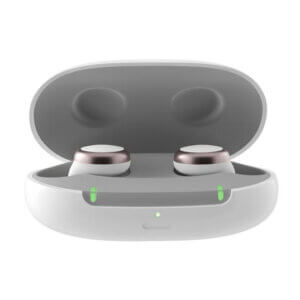 The hearing aid that doesn't look like a hearing aid. Active is Bluetooth compatible and delivers all of the latest features and technology. Bluetooth streaming is offered in premium hearing aids in an attractive ear-bud style design.
Product Information and Pricing
*Note: The following table is wide, you can scroll to the right on your device to see more of the data.
| Brand Name | Model | Technology | Style | Image | Price for Ontario Residents* | Savings | Smartphone App | Bluetooth Streaming | Rechargeable |
| --- | --- | --- | --- | --- | --- | --- | --- | --- | --- |
| Signia | Pure Charge&Go AX | Premium, Advanced, Basic | RIC (BTE) | | $1,195 - $1,495 | $720 - $2,100 | Yes | Yes | Yes |
| Signia | Silk | Premium, Advanced, Basic | CIC | | $1,265 - $1,415 | $600 - $2,000 | Yes | No | No |
| Signia | Active / Active Pro | Premium, Basic | Earbud | | $1,095 - $1,365 | $25 - $1,500 | Yes | Yes | Yes |
| Widex | Moment mRic R | Premium, Advanced, Basic | RIC (BTE) | | $1,295 - $1,495 | $620 - $2,100 | Yes | Yes | Yes |
*Price reflects out of pocket expense per device for Ontario residents who are eligible for ADP funding. Price includes hearing aid and professional fees and is net of $500 ADP grant per device.
Frequently Asked Questions - Custom Hearing Aids
No, you will pay the prices quoted on our website. These prices include the hearing aid, professional fees and cost of shipping to your home or office. The only extra cost you may incur is for a hearing test provided by an audiologist or hearing specialist in your area (although many hearing clinics provide free tests) or if you request special accessories.
Yes, for Ontario residents we are registered with the Assistive Devices Program (ADP). Clients may qualify for $500 funding per hearing aid. We will send you all of the forms needed to qualify for this funding. You will need to have the form signed by your family doctor and sent back to us by fax or e-mail.
Selecting the right technology level has more to do with your lifestyle than your level of hearing loss. All of our hearing aids will improve your hearing, but more sophisticated technology will do more to help you hear in difficult listening environments.
Basic hearing aids are ideal for users who live a quiet lifestyle, attending few group events.
Advanced hearing aids a good fit for active users who often attend group events, dine in busy restaurants and spend time with others outdoors.
Premium hearing aids are perfect for more active users who frequently dine in busy restaurants, often attend meetings and group events, spend time outdoors with others, enjoy listening to music and attending concerts or theatre. 
As long as you have a relatively new iPhone or Android phone we can connect directly to your hearing aids from our office to make adjustments to the settings on your hearing aids.
Hearing test results are recorded on a form called an Audiogram and must be performed by an Audiologist or a certified Hearing Instrument Specialist. This test may be obtained at an Ear Nose and Throat (ENT) doctor's office or at a hearing clinic. Tests performed at an ENT's office are likely to be covered by your provincial health plan. Tests provided at a hearing clinic may be provided at no charge or they may charge a fee. We will reimburse you for the cost of a hearing test if you are unable to obtain a free hearing test in your area. Contact us for details.
We perform a verification test on your hearing aids before they are shipped to you. This test ensures the devices are meeting the prescribed targets. In addition, we use an industry leading validation process to ensure your new hearing aids are meeting your needs and expectations.
Our hearing aids are sold by our affiliate Zoom Hearing. Zoom Hearing is an authorized dealer of all Signia and Widex hearing aids.
We offer a 60-day risk free trial period. If you are dissatisfied for any reason, simply call or e-mail us. We will help you to arrange the return of your hearing aids and will promptly refund your money in full. Return shipping costs are the responsibility of the client. Returns must be sent by insured courier. See terms and conditions for more information
While technology exists to perform certain components of a comprehensive hearing evaluation online, it is not possible to perform a hearing test that will provide enough information to determine if hearing aids are the right solution to your hearing trouble. In particular, an online test can not provide for a visual examination of the ear or bone conduction and tympanometry tests.
A visual examination of the patient's outer and inner ear is used to check for things like ear wax, an intact ear drum, fluid discharges, skin conditions and unusual ear canal conditions. A bone conduction test will determine if your hearing loss is sensorineural or conductive in nature and helps indicate whether hearing aids or medical intervention are the best solution. Tympanometry uses gentle air pressure to test the function of your eardrum and middle ear. This test will also help determine if hearing aids are the best solution to your hearing troubles.
Please note that our online hearing aid sales are offered as a service to people who cannot otherwise conveniently or safely visit a hearing clinic for multiple appointments. Audiology services are provided by Zoom Hearing.